Industrial Storage Rack
Light Duty Storage Rack, Medium-duty Storage Rack, Heavy-duty Warehouse Rack, Cantilever Rack, Mold Rack, Mezzanine Rack, Pallet Rack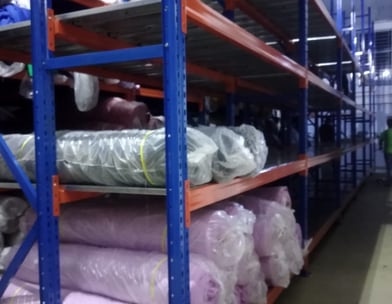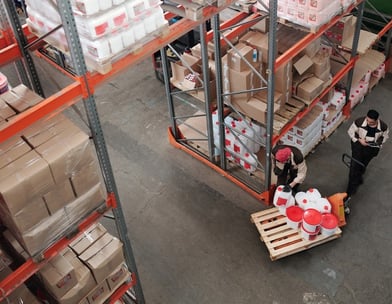 Light Duty Racking System
FERRIC STORAGE SYSTEMS - one among the foremost leading pioneers of Boltless Racking System manufacturing & supplying Exclusive Quality Storage Racking System with competitive price.
FERRIC Light Duty Racks including Boltless Racks like Standard Rack, DIY Colour Rack, Simple Metal Rack, Simple Rack, Econ Rack, Trolley Boltless Racks, Pigeon Holes Boltless Rack, Hamper Boltless Rack, Boltless Workbench et al. display racks.
Perfect Racks which Save Cost, Save Time, and straightforward to arrange your messy stuff like bags & boxes in your Store/Room. FERRIC Racks are available Yellow & Blue, Red, White, Black, Blue, Orange, Yellow, Beige, and Green.
Product Name:Adjustable Shelf Boltless Multi-level Storage Metal Rack For Warehouse Factory
Medium Duty Racking System
Each Medium Duty Racking Systems loading capacity are often up to 800kgs/UDL Per Level.
Heavy-duty Warehouse Rack, Longer-length modular shelving, Fully assembled end frames with powder-coated finish and galvanized bracing, Stamped-steel, single-piece support beams with a high-visibility orange finish, Load capacity per level: up to 3000kg UDL*, Beams lock into place with safety clips and may be adjusted on 50mm heights, Suitable for storing pallets on the ground under rock bottom shelf only, Also available with moisture-resistant galvanized-steel shelf panels

Cantilever Rack
High-Density Storage- maximizing cubic space, Locations for oversized products, Clear layout with quick access, as they are doing away with the necessity for vertical uprights at the front of the racking and use the minimum of space, all at low cost. Cantilever arms are often modified flexibly for stored goods with different heights and loading requirements.

Mold Rack
Custom Heavy Duty Mold Rack Injection Mould Storage Rack Standard Drawer Mold Rack. Mold rack mainly storage various kinds molds, consistent with loading capacity be divided into drawer type mold rack and open-type mold rack. the highest of the mold rack are often equipped with a crane and manual hoist, mold racks of the sling.
Feature: The structure is solid and loading and unloading, is straightforward to transport; Suitable for little and medium of molds; The drawer board can prolong , easy to get rid of of molds; are often installed crane and hoist.
Material: Column:10# channel steel,diagnal bracing:25*25 square meres; Backing plate:50*25 angle bracket and a couple of .0mm iron plate; Chute:4.0mm iron plate; Bearing:6403; Bearing capacity:800-1000kg/drawer.

Mezzanine Rack
Features: Floor panel with large load capacity, low cost, quick construction, are often designed into one layer or multi-layers consistent with the particular situation, Ensures the fullest space utilization, Provides direct access to all or any pallets, Surface: Heat Proof Powder coated or galvanized and color. General ways of transportation from 2nd floor to 3rd floor: Manual, Elevating table, hoisting machine, conveying belt, forklift truck. are often designed consistent with clients' requirements. the peak of shelving on top of the mezzanine is around 2000mm, making loading an

Heavy Pallet Rack
Adjustable Metal Warehouse Storage Heavy Duty Pallet Rack From FERRIC Manufacturer
A heavy-duty rack may be a cost-effective storage system providing direct access to all or any pallets. It provides high capacity storage, is definitely installed and adjusted, and has low equipment and capital costs.
Features: Pallets are often located, accessed, and moved individually. Rapid handling of just about all kinds of palletized goods. Fully utilizes vertical space. The loading capacity per level may reach 5,000kg. Strength and rigidity prevent compression damage to goods. Bottom level of pallets are often stored on the ground , lowering structure costs. Durable powder-coated finish, clean appearance, fireproof. Height of the extent are often adjusted by 75mm or 76.2mm. Beams including Box welded beams and Step beams.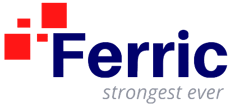 Ferric Ltd.
Factory & Office: Plot # 68, Block # Nobaber Bag, Section # 1 Shah Ali, Mirpur, Dhaka-1216, Bangladesh
Phone : +88 01322877000, E-mail: ferricltd@gmail.com ; info@ferric.com.bd,
Website : www.ferric.com.bd